About

So you love to sing, Sweet! The Grand Olympics Chorus of Sweet Adelines International is accepting new members!
Visit us online on our Facebook page at
https://www.facebook.com/GrandOlympicsChorus/
For more information about Sweet Adelines International visit the website at https://sweetadelines.com/.
We invite any woman who is interested in learning to sing a cappella harmony to join us on Monday evenings at 6:30 PM in the QFC shopping center, 990 E. Washington Street suite E102 (just East of the QFC store) in Sequim, WA.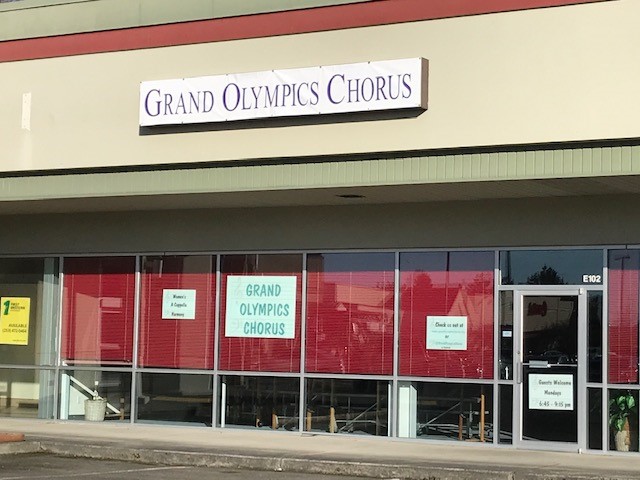 Our mailing address PO Box 1853 Sequim, WA 98382
You are welcome to come sing with us or just watch us practice, either way, it's an evening of great harmony, education, friendship and fun!
We would love to perform for you or your organization, please contact us if you want to add showmanship and sparkle to your next party!
Help to support Grand Olympics Chorus!
Any time you make online purchases, a small percent of your purchase will go toward supporting our chorus if you sign up with iGive.
The Mission of the Grand Olympics Chorus is to provide the opportunity for women to learn and grow in the craft of barbershop singing in a fun and friendly atmosphere and to entertain our communities with quality barbershop harmony. Grand Olympics Chorus is a member of Sweet Adelines International.